Jeff Ruby of Newtopia: Shifting from Reactive to Proactive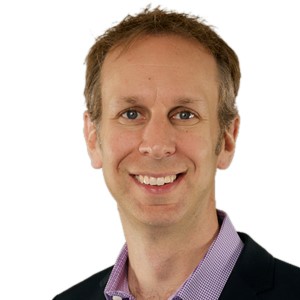 Q. Tell me about yourself (in a nutshell).
I'm a health innovator with an extensive track record in preventive health. Newtopia, my fourth startup, transforms the way employers and insurers think about disease prevention through targeted and highly personalized experiences. After leaving my career as a corporate lawyer, I was inspired to make change in the health industry because I realized a healthy lifestyle approach would have potentially saved my father. From my eyes, there wasn't true health care available - only a function of "sick care". The randomness in our healthcare system bothered me and I went after a solution. I've come to learn that if I don't create the change I want to see, it's likely that no one else will.
I am driven by the lack of real health care available and I'm passionate about driving the shift from reactive to proactive. The world is moving this way with the help of personalized experiences and once we bring this to healthcare we will truly enrich people's lives and potential.
Q. Let's talk a bit about gender parity in health tech. What trends do you see?
The interesting thing about who we service is that typically the highest user base is still women using and seeking out health tech solutions - both apps and beyond. Men are involved – generally on the advice women in their lives, but the percentage skews to women because they put their health first. As such, to understand and truly empathize with the user, it's important that health companies building new innovation have assembled enough female individuals in product, leadership and delivery of services.
We have an opposite cycle to most tech companies in the sense that men understand what we're doing intellectually but women understand emotionally, intuitively and intellectually. Women get it - and at the end of the day, that counts because we're selling an aspiration to be healthier.
Q. What's your inspiration to help move the dial personally and within Newtopia?
My personal mission is to change the paradigm from a reactive to proactive approach and to do that we need people who get it. We want to be the face and the energy of that change. The typical male dominated tech infrastructure is not going to get that done; it's important to empower and generate more influence and activity from women execs and entrepreneurs and find a place for them where there hasn't been one before. I'm a big believer in coaching and see it as a badge of honor, not a sign of weakness.
Q. What does diversity look like in 2020?
Tech, in many ways, is about building something that will delight the end user. When at least 50% of your user base are women, you need to align with that same diversity ratio on your team. And if you're not, you're missing out.