Farhan Thawar of Helpful.com: Solutions for Leadership Diversity in Tech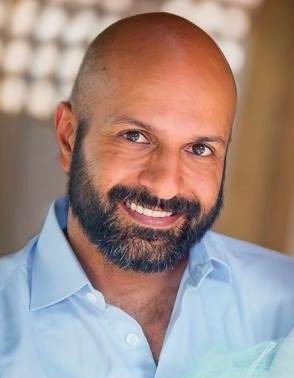 Farhan Thawar is the CTO and Co-Founder of Helpful.com. Most recently he was the CTO Mobile at Pivotal and the Vice President of Engineering at Pivotal Labs. Farhan is best known for scaling Xtreme Labs from 10 to 350 people and building the most popular mobile apps in the world. He is an avid writer and speaker and was named one of Toronto's 25 most powerful people. Prior to Xtreme, Farhan held senior technical positions at Achievers, Microsoft, Celestica and Trilogy.
Q. What does #MoveTheDial mean to you?
#MoveTheDial is about identifying and knowing that you have a problem and taking actions to solve the problem. What we're faced with is a lot of people who go back to think about an event they've organized, a team they hired or investments they've made and realize there were not enough women speakers, hires, or support of women founded companies and startups. Step one is awareness, that is #MoveTheDial.
Q. This is an issue you take seriously. What tactics are you going to use to #MoveTheDial?
1. Taking stock of gender ratios in our team and ask ourselves what we're doing about it. Step one is identifying and recognizing where we are today.
2. Hiring from a diverse talent pool and ensuring we're making an effort to get a variety of candidates.
3. Including more female interviewers from our team. We hire interns every four months but unintentionally never send females to interview candidates. We will be changing this.
4. Practicing less interviewing and more "try before you buy". Bias cannot be avoided and research shows that we apply different standards when dealing with men and women. Orchestras, for example, have implemented blind interviews which have resulted in 50% more women advancing to final rounds.
5. Committing to diversity & a ratio. We live in a diverse world with diverse markets, people and needs. How are you going to deliver to your customer if you're not diverse?
Q. What does diversity look like in 2020?
Having goals and targets is important to achieving diversity, but what's a great goal to set? Is 50/50 the right goal? Maybe it's 100%? Maybe we need to shock the system to set a new norm. When you look at the diversity of the world, you will see some with 100% men and you will also see some that are 100% women. Then we will see lots in between.
Success in 2020 means people are no longer surprised. Diversity is when both men and women are parts of organizations and no one is talking about it anymore because it's solved. People are trying to achieve equality everywhere and we're well on the way.